The College Football Playoff had its inaugural year in 2015. Since then, we have seen upsets, big wins, and just good old football.
Tonight when Clemson takes on LSU for the National Championship, there will be no shortage of fireworks.
P

rospects to Watch
Clemson QB Trevor Lawrence has been on a roll down the stretch, throwing for 561 yards and 6 TD's in his last 2 games. Although he struggled in the Ohio State game, particularly with his poor completion percentage (54.5%), he was able to make big plays with his legs and made the big throws when he needed to. Lawrence is set up to be a prime prospect in the 2021 NFL Draft. He's projected as a first round pick, and many people think he will be the first overall selection. It will be interesting to see how LSU's defense will contain Lawrence.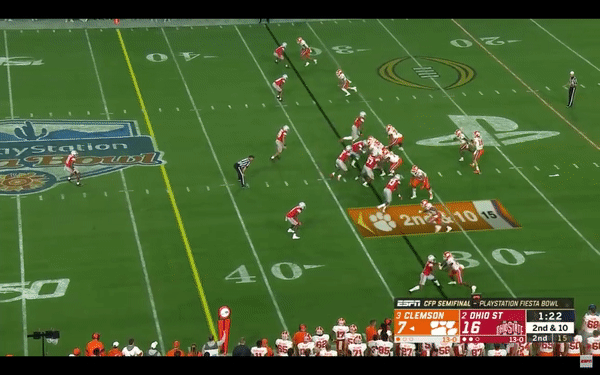 Speaking of QB's, we should also talk about LSU QB Joe Burrow. The 2020 Heisman winner has been the best player in college football all season. Burrow has thrown for 50 TD's and 5,000 yards and his QB efficiency rating (204.6) is the highest total for any quarterback since the stat was first used in 1956.
Burrow is the clear and obvious first overall pick in the 2020 NFL Draft, at least for me. He displays the size and pocket presence of a young Tom Brady. It will be exciting to see Burrow and Alabama QB Tua Tagovailoa battle it out in the NFL for years to come.
LSU RB Clyde Edwards-Helaire has been ELECTRIC this season. He has rushed for 1,304 yards and 16 TD's. Edwards-Helaire is growing on 2020 NFL Draft Analysts, including me. The Athletic's Dane Brugler has said the physical back made a strong case for "being taken no later than Day 2." Personally I value Edwards-Helaire the same. He's a back that can do everything on the offensive side of the ball.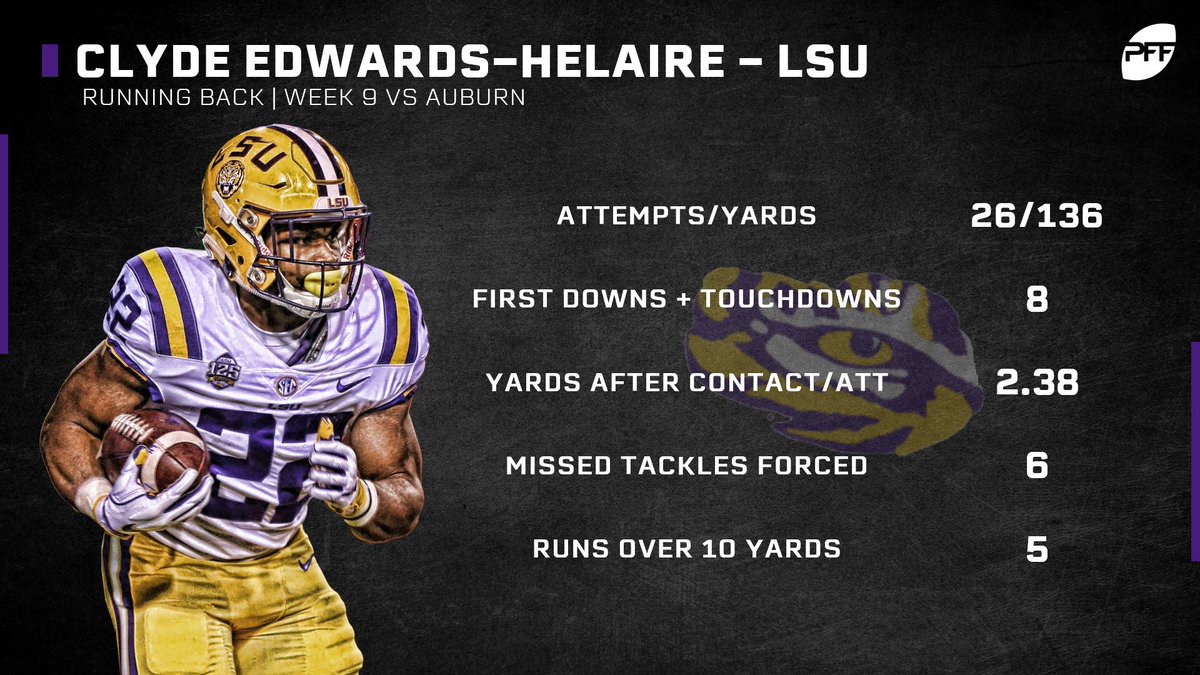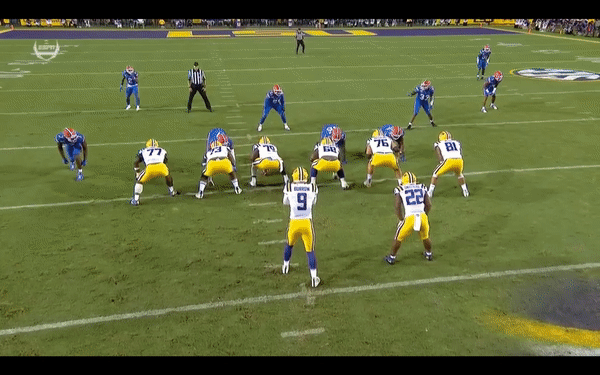 Clemson LB Isaiah Simmons has been a beast this season. Physically, he looks like an LB but his size doesn't hold him back from being as athletic as a safety. He can run with any receiver, and can pass rush like a defensive end.
With an overall PFF grade of 88.9 in 2018 and the Butkus Trophy award, Simmons could have declared for the 2019 NFL Draft. Instead, he returned to school and somehow GOT BETTER. Simmons had 61 solo tackles and 6 sacks this season. I have him as an early first round pick because of his versatility. This is a player who can play LB, Safety, and rush as a Defensive End. NFL scouts and GM's will have all eyes on him as the combine approaches.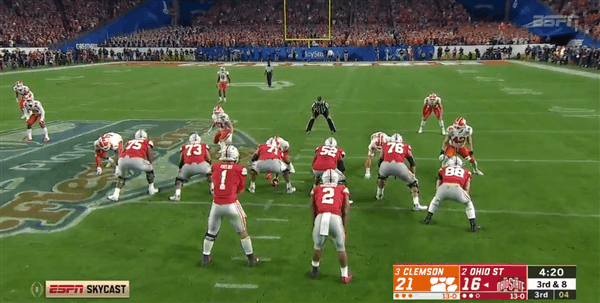 LSU DE K'Lavon Chaisson is another defender to keep an eye on. He can play in a 3-4 or a 4-3 alignment. Whenever Trevor Lawrence drops back tonight, expect Chaisson to be in his vicinity.
Clemson RB Travis Etienne is an elusive back that I have studied closely all season. He's projected as a second round pick, but I wouldn't be surprised to see a team pick him in the first round around picks 28-32 as a quick contributor on a good offense.
Keys to the Game
As for the game itself, LSU needs to slow Clemson QB Trevor Lawrence down early. Ohio State did a nice job of pressuring Lawrence in the first half last week. I expect to see that dialed up again as LSU's pass defense has struggled all season.
Clemson needs to switch up defenses and confuse Burrow. LSU QB Joe Burrow succeeds against both man and zone defense, with a 77.6 completion percentage against man defense, and 72.0% against zone defense, respectively. Clemson LB Isaiah Simmons looks to be an important player tonight, as he needs to get pressure on Burrow and defend the pass, specifically LSU WR Justin Jefferson.
P

ick
I am going to go with LSU -5.
I have been so impressed with Clemson this season, they continue to grow as a program. People will disrespect them because of their easy schedule, and I think it's an overrated argument. I am sure that it played a factor into their season, but they were just running through the ACC like a tornado. Dominating teams has been the new normal at Clemson thanks to Clemson HC Dabo Swinney.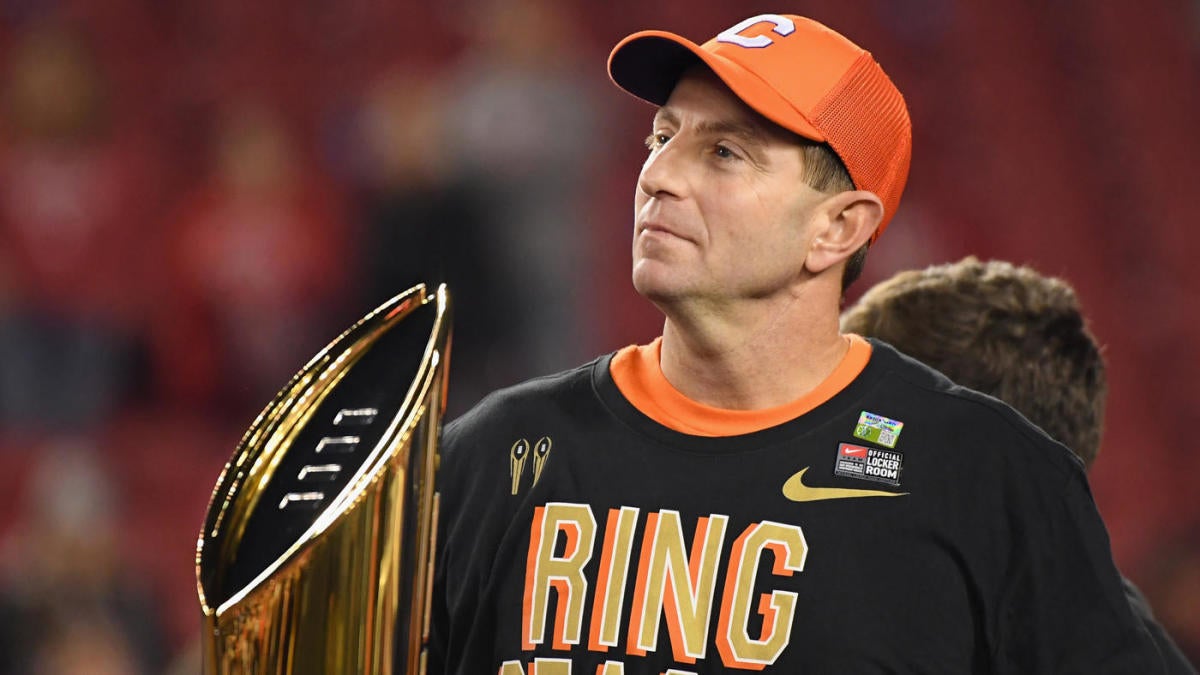 But, LSU QB Joe Burrow is just too good. He threw for 7 TD's in the first half last week. LSU is 9-5 ATS in 2019 (64.3%, +7.7). While Clemson is 11-3 ATS, that is mostly attributed to their blowout wins all season. I will always value SEC scheduling when predicting matchups in college football.
The Final Count is 37-29 (56.1%) on college football this season.