On Thursday night, the 2020 season oficially kicks off in Kansas City as the Chiefs and Texans prepare to square off. It's going to be a tough season to predict. So much time in the offseason was taken away by COVID-19, that teams have had to prepare for a season with less than a month of practice time and no preseason games.
A lot is different from the2019 offseason, from roster building to the way practice and training camp are run. It will be beneficial to the players to get back to the games as soon as possible to try and develop some sort of rythym. Although it isn't a shortened season, you can't relax through weeks 1-4 and get your legs back. Whoever has the hottest start in any division will end up in a great spot midway through the season.
The challenges that goal will bring are daunting, but it will be sure to level the playing field. I'm going to predict who I think will be winning each division with a short explanation why.
AFC East: Patriots
It's just not logical to doubt HC Bill Belichick when things are murky. Signing Cam Newton will elevate the composure in which the Pat's offense operates this season. If Cam gets back to his old ways, there's no question the Patriots will run away with the division.
AFC North: Ravens
QB Lamar Jackson proved to everyone why he's the best mobile QB in the game right now. The changes on both sides of the ball could scare most people in a shortened offseason, but the addition of DT Calais Campbell on that already talented defense is sure to make a difference.
AFC South: Titans
It's going to be interesting if the offsensive game plan continues to be smash mouth football. QB Ryan Tannehill proved last season that he's willing to sling it and saving Derrick Henry for late season carries should be the main focus for the offense this season. This was a no-brainer picking the Titans after the Jadaveon Clowney signing. Adding an elite pass rusher a week before the season starts is a move only real contenders make. Titans GM Jon Robinson did a nice job addressing needs this offseason.
AFC West: Chiefs
I think the lack of Super Bowl parties this offseason has the Chiefs hungry for a repeat. Quarterback Patrick Mahomes is fresh off of his new deal and there is a boat load of returning starters on both sides of the ball. If the Chiefs just continue to play their game, there's no question they will repeat in the AFC West.
NFC East: Eagles
The biggest thing I liked about the Eagles offseason is the fact that they addressed the speed needs on the outside for QB Carson Wentz. They brought in WR's Marquise Goodwin and Jalen Reagor and solidied the defense with CB Darius Slay and DT Javon Hargrave. HC Doug Pederson being the only retuning coach in the NFC East this season has me confident that he will lead the Eagles to the division title.
NFC North: Lions
Hear me out. QB Matthew Stafford is now the best quarterback in the NFC North after Packers QB Aaron Rodgers subpar season in 2020. Lions GM Bob Quinn and HC Matt Patricia have to win the division to keep their jobs. It's all setting up for a story book season. Detroit will bring the division home.
NFC South: Buccaneers
It's officially the TB12 show in Tampa. That offense is absolutely star studded and it's going to be a lot of fun to watch. But the biggest thing thats stands out for me is that front 7 on defense. They can flat out ball and it will be a lot of fun to watch them next season, especially since they made that their early offseason priority.
NFC West: 49ers
Is it crazy to think the 49ers enter the 2020 season angry? They played great football last season and lost a thrilling Super Bowl in 2019 to the Chiefs. But we have only heard the Chiefs, Ravens, and Buccaneers in the Super Bowl conversation. San Francisco's defense is as good as ever and expect QB Jimmy Garoppolo to take a big step forward in 2020.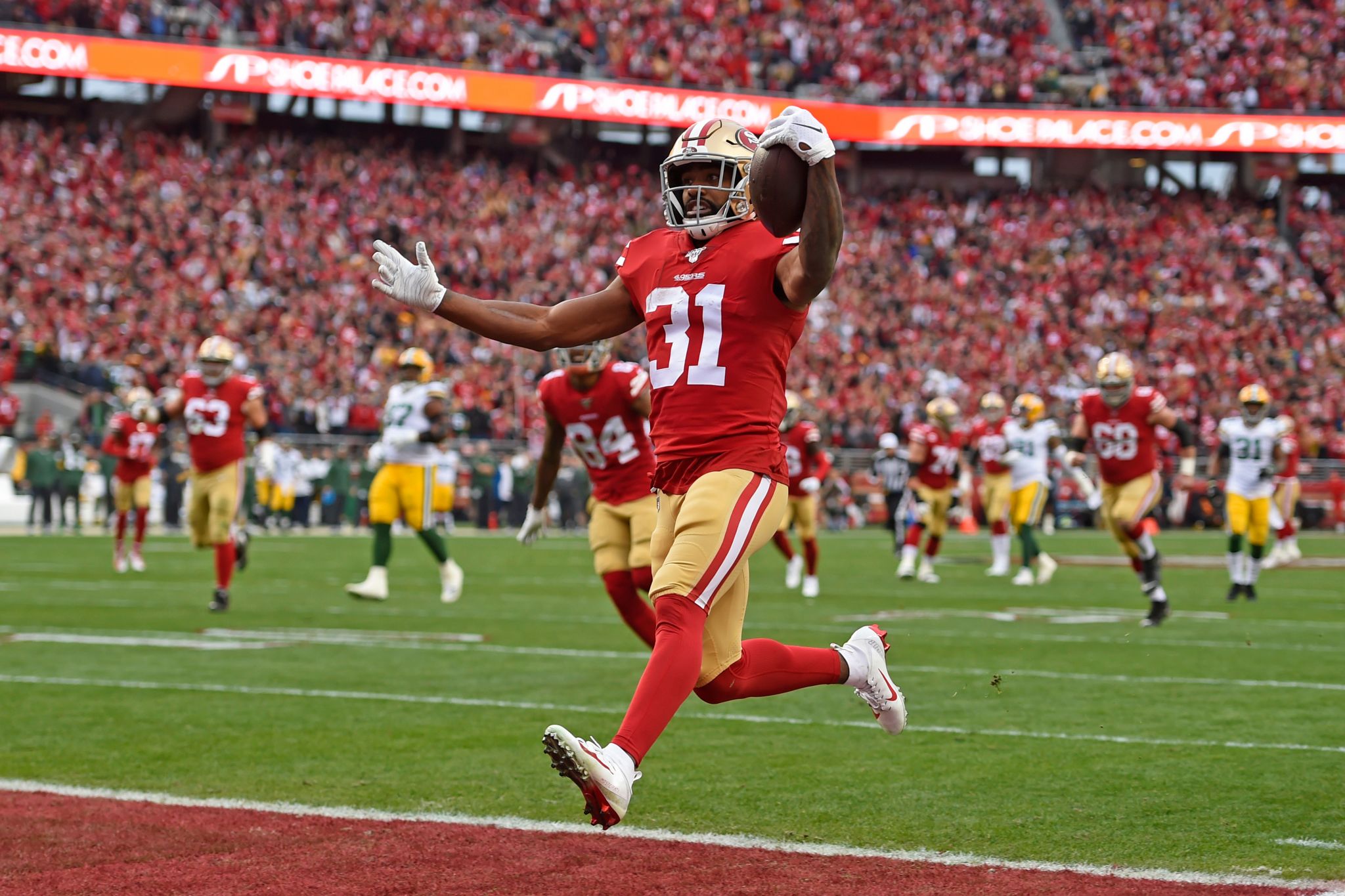 See you Thursday night.