HERE IT IS! My final NFL Mock Draft (with trades) of 2020. To be honest, I would be extremely surprised if I didn't get this 100 percent correct.
Cincinnati Bengals: Joe Burrow – QB – LSU
It's time to move on from Andy Dalton and restart the franchise with a new signal-caller. Burrow is an Ohio kid, was the best college football player this past season, and checks (almost) all the boxes. If I were Cincinnati, I would take Tua Tagovailoa, who was more consistent in college.
2. Washington Redskins: Chase Young – DE – Ohio State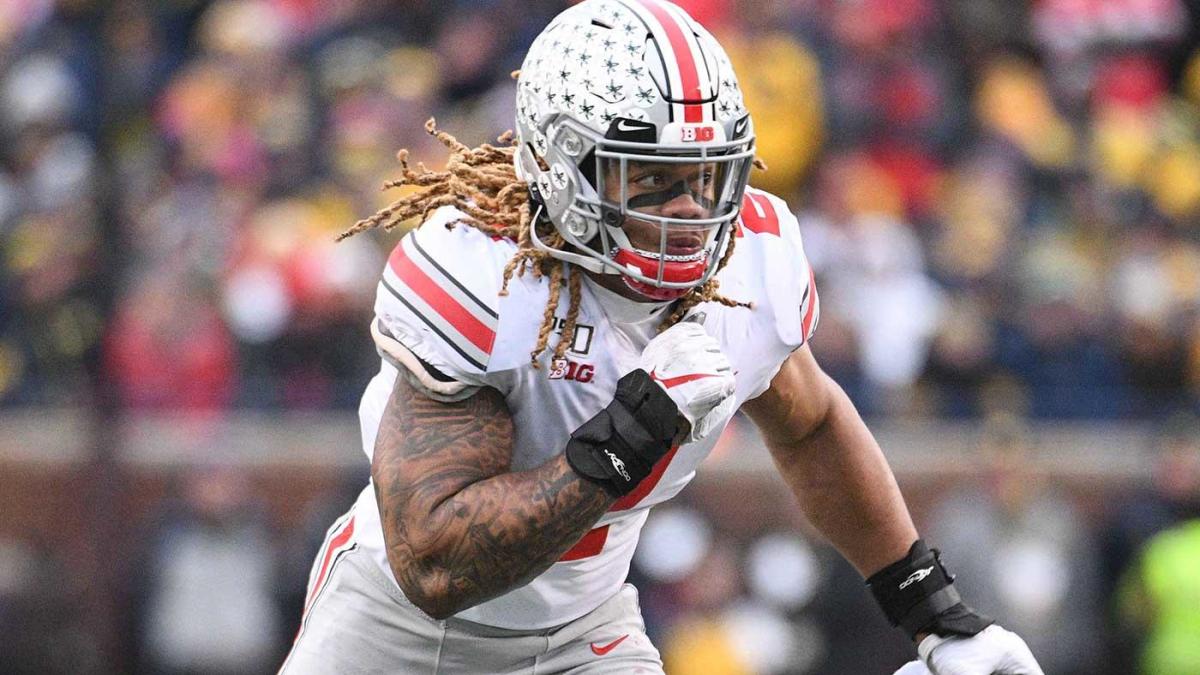 Ron Rivera didn't interview anywhere else besides Washington, solely because of the No. 2 overall pick. Rivera realizes he has a potential future Hall of Famer in his grasp, this is a no-brainer. 
3. TRADE! Lions to Dolphins: Tua Tagovailoa – QB – Alabama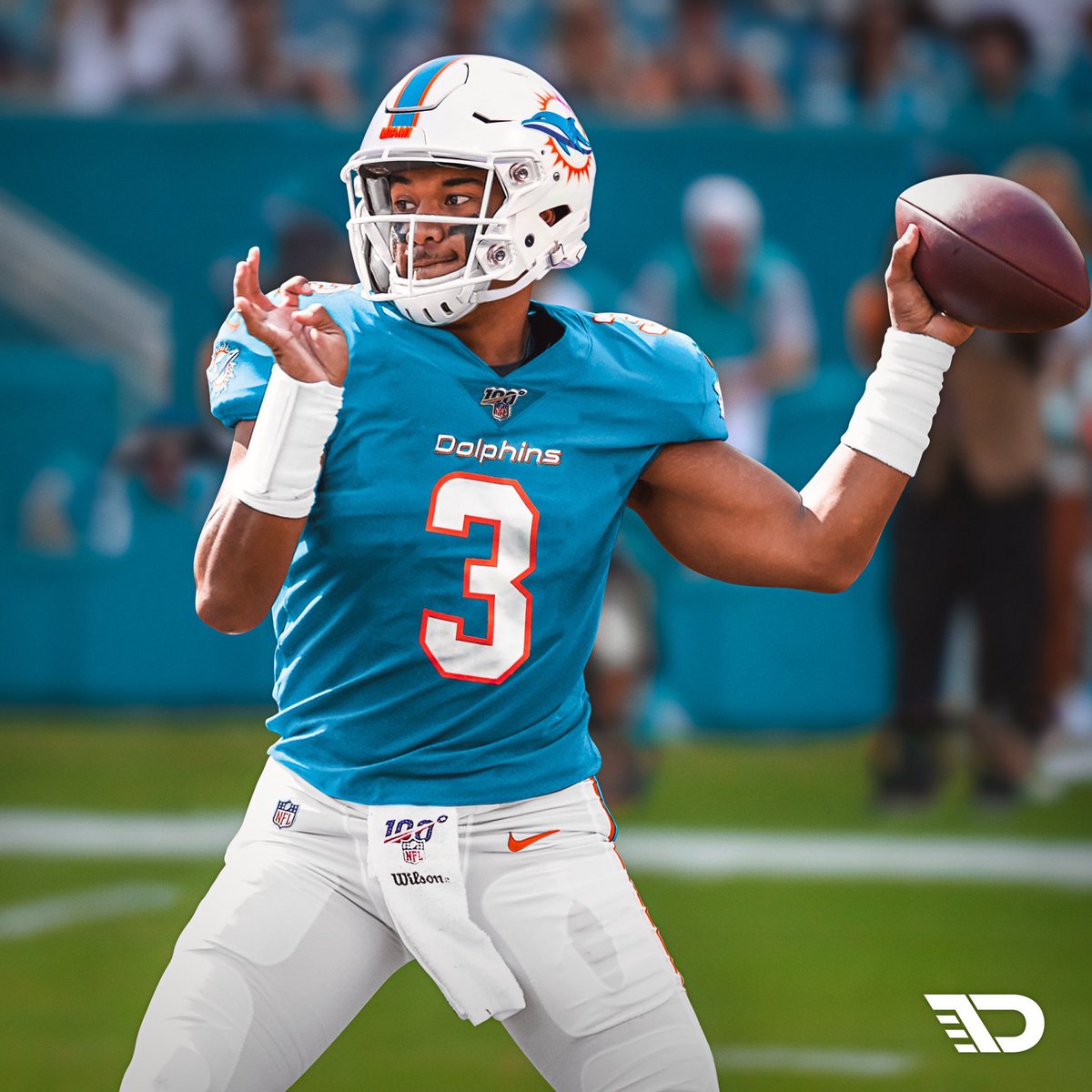 The latest rumor out there is the Dolphins are trying to trade up for an offensive tackle. I'm not buying that, instead they're going to do the right thing and trade up for the best player in the draft. Tua will be a better player than Joe Burrow. 
4. New York Giants: Jedrick Wills – OT – Alabama
The Giants have to do all they can to protect Daniel Jones and help Saquon Barkley. Wills is the best tackle in the draft and comes from a program Joe Judge is very familiar with.
5. Detroit Lions (via Miami): Jeff Okudah – CB – Ohio State
After trading away Darius Slay to the Eagles, the Lions have to find a replacement. Experts say Okudah is the best defensive back in the draft. Detroit lands the player they would've gotten had they stayed at No. 3 overall, while gaining more draft capital. 
6. Los Angeles Chargers: Justin Herbert – QB – Oregon 
A lot of people do not like Justin Herbert, but he's going to be a good player. His coaching staff at Oregon didn't use him as well as they should have. Chargers fans will be very proud to have this kid on their team. LA's brass continues to say they have faith in Tyrod Taylor– that's just a smoke screen. The Chargers will not go into a five-billion dollar stadium with Taylor as their starter. They need to sell tickets. 
7. Carolina Panthers: Isaiah Simmons – LB/S – Clemson
Luke Kuechly retired, Cam Newton is gone, and Greg Olsen is in Seattle. Carolina needs a lot, but most importantly, they need new faces of the franchise. Simmons can play all over the field, he's a queen on a chess board. 
8. TRADE! Cardinals to Falcons: C.J. Henderson – CB – Florida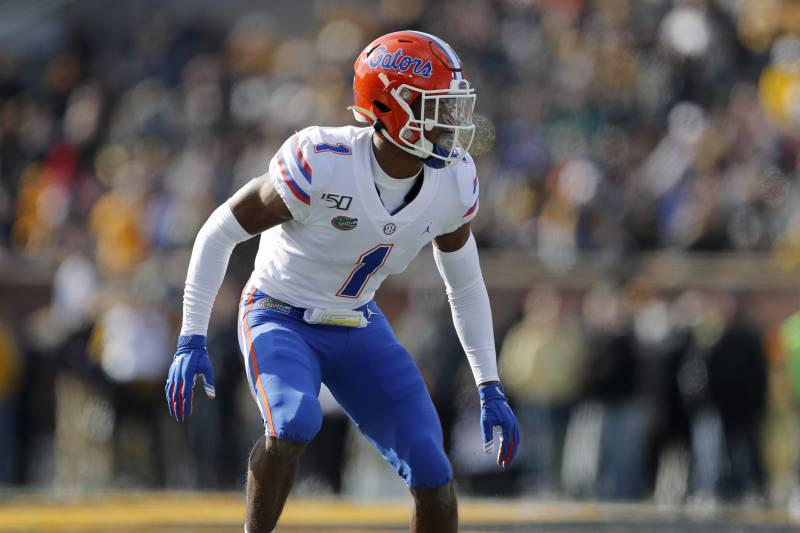 The latest rumors say the Falcons are trying to trade up and that may be for Derrick Brown, but I believe CJ Henderson will be the pick. The Jaguars need a CB too, so Thomas Dimitroff leap-frogs Jacksonville to grab their guy.
9. Jacksonville Jaguars: Derrick Brown – DT – Auburn
Jacksonville has a lot of holes to fill, but they stay put at No. 9 and draft a player who should've been selected in the top five. Brown is a mammoth up front and will be a great complement to Josh Allen. 
10. Cleveland Browns: Andrew Thomas – OT – Georgia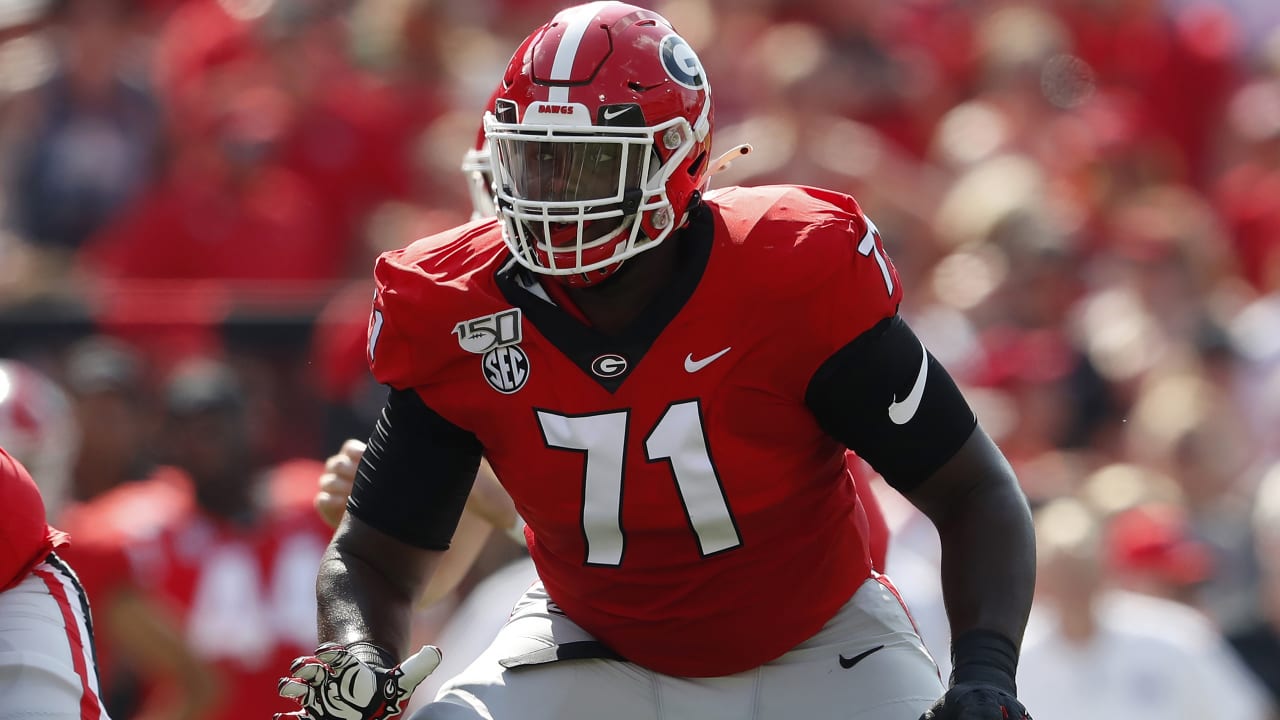 The Browns have to address the offensive line. Baker Mayfield struggled in 2019 and that cannot happen in 2020. Cleveland, please do the right thing and give Baker some security on his blindside. 
11. New York Jets: Tristian Wirfs – OT – Iowa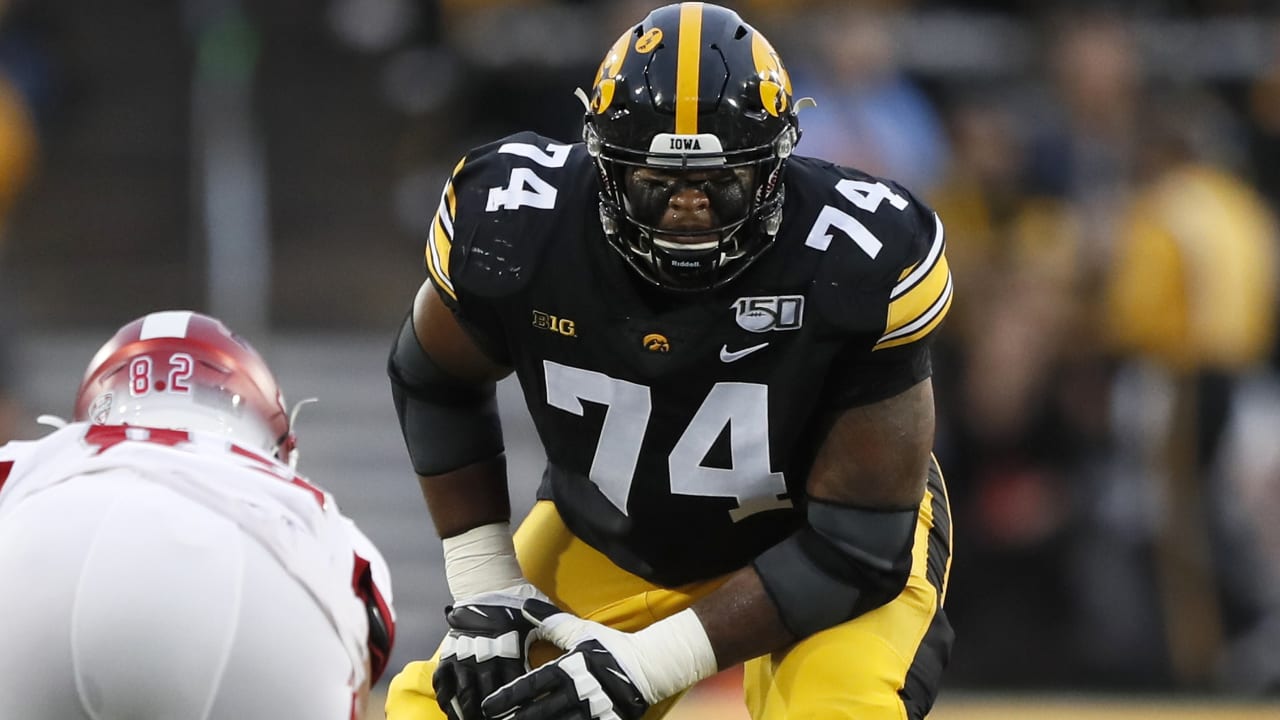 Jets fans want a wide receiver, but the experts say tackle over receiver every time. Joe Douglas comes from Philadelphia, who always take lineman in the first round. Protection for Sam Darnold should always come first. 
12. Las Vegas Raiders: Ceedee Lamb – WR – Oklahoma
CeeDee Lamb is the best receiver in the draft. For weeks, I was going back and fourth between Lamb and Jeudy, but Lamb is more talented, while Jeudy is more polished. 
13. San Francisco 49ers: Henry Ruggs III – WR – Alabama
Kyle Shanahan saw what a speedy receiver can do for an offense in the Super Bowl loss to the Chiefs. Deebo Samuel and Ruggs on the field together is a lethal combo. Ruggs' presence alone, stretches the field and will help out the already strong running game for the Niners. 
14. Tampa Bay Buccaneers: Mekhi Becton – OT – Louisville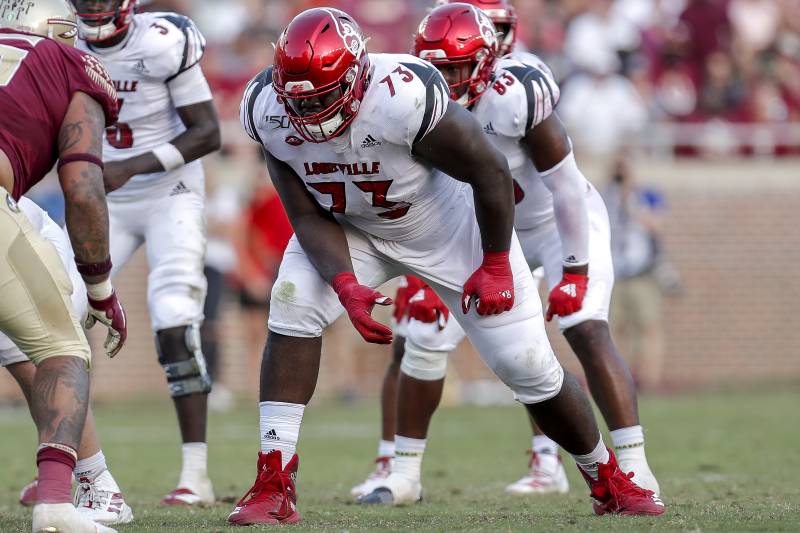 Quarterbacks in Bruce Arians' system get sacked a lot and Tom Brady is at an age where he needs to take the least amount of hits as he can. Becton is 6'7" and 364 lbs, he's the epitome of a blue whale.
15. Denver Broncos: Justin Jefferson – WR – LSU
Broncos decide to pass on Jerry Jeudy and select Justin Jefferson, who is a good slot receiver and be a solid weapon for Drew Lock. 
16. Arizona Cardinals (via Atlanta): Javon Kinlaw – DT – South Carolina
Javon Kinlaw could very well be the best defensive lineman in this draft three years from now. Arizona gets tremendous value with this pick, while gaining more draft capital.
17. Dallas Cowboys: K'Lavon Chaisson – EDGE – LSU
Jerry Jones will be drafting alone in house and nobody will be able to stop him. My guess is, he looks at the board, sees a pass rusher from LSU and pulls the trigger. In all seriousness, Chaisson is raw, but has a ton of potential and could be a very good player down the road.
18. Miami Dolphins: Austin Jackson – OT – USC
With Tua Tagovailoa as the face of the franchise, the Dolphins have to protect him. Jackson is the best tackle on the board.
19. TRADE! Raiders to Vikings: Jerry Jeudy – WR – Alabama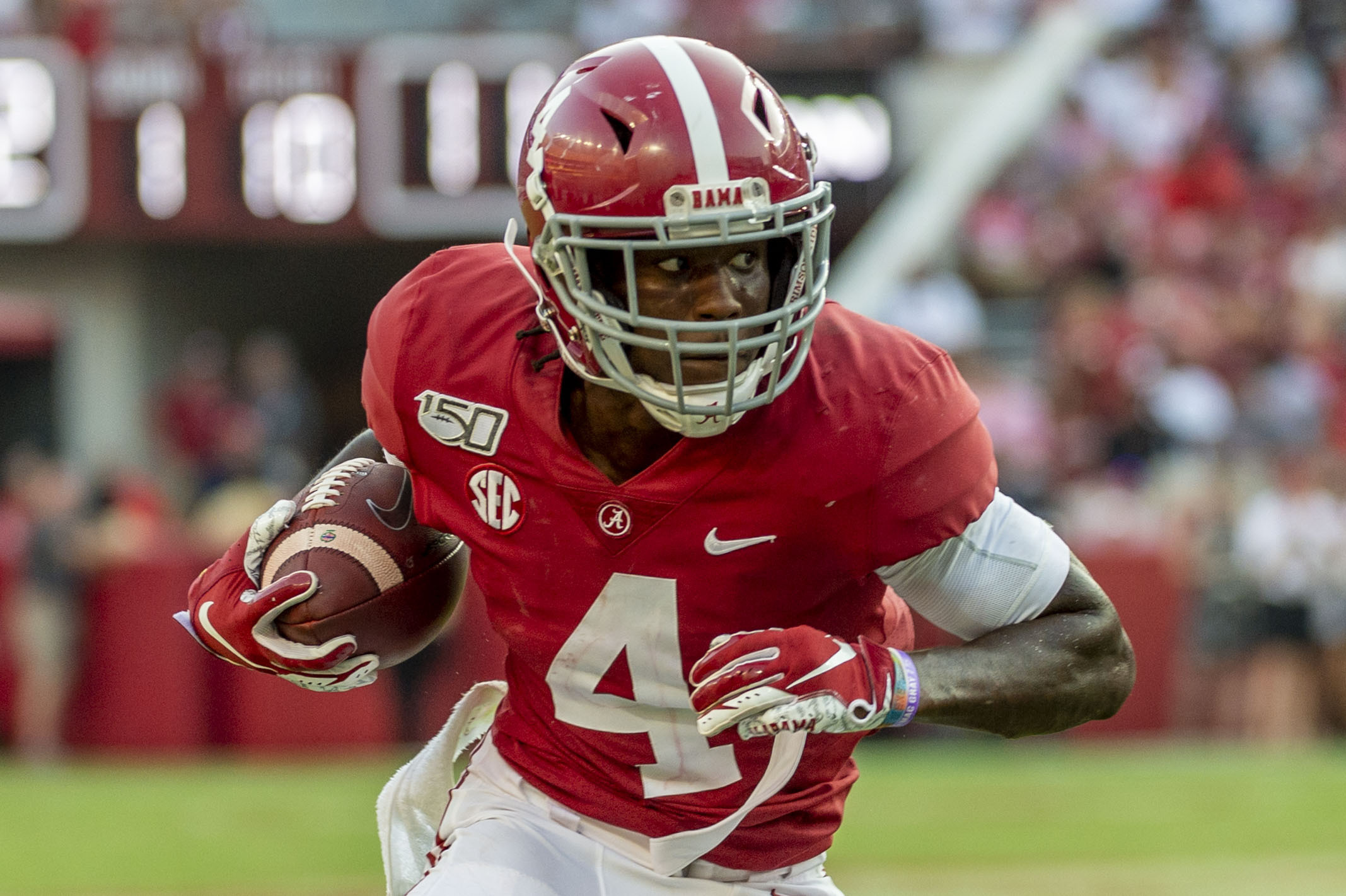 To leap-frog the Eagles and the Jaguars, who need a wide receiver, Minnesota trades up for the second best WR in the draft and grab him pick 19– great value!
20. Jacksonville Jaguars: Trevon Diggs – CB – Alabama
Jaguars traded both Jalen Ramsey and A.J. Bouye. It's time to find a replacement and Diggs is the best corner back on the board.
21. Philadelphia Eagles: Jalen Reagor – WR – TCU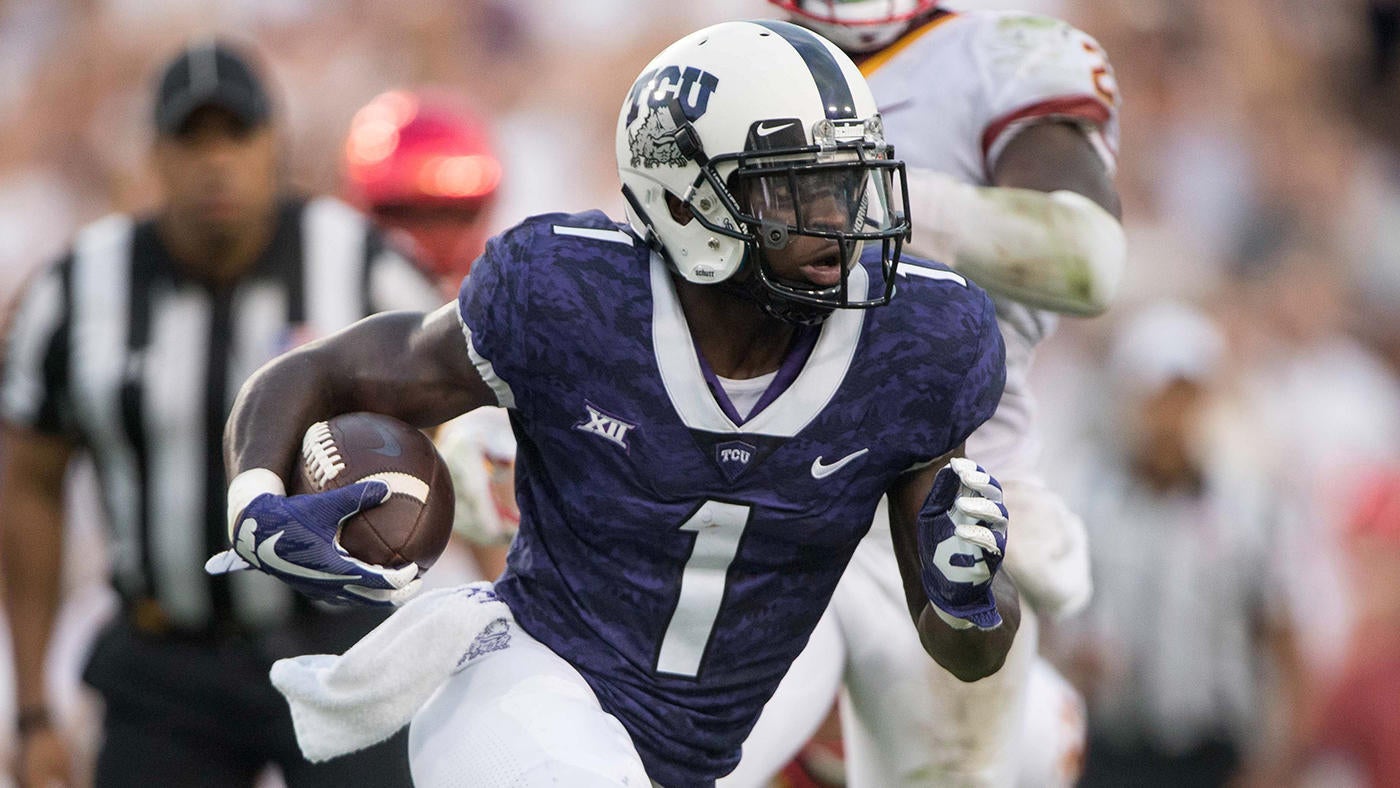 Usually by now, I have a good feel for what the Eagles are going to do, but this year is different, given the crisis we're in and the limitations teams have with scouting prospects. However, Howie Roseman knows the Eagles need speed on the perimeter and Reagor has plenty of that and is outstanding on special teams. Reagor's father played in the NFL and that's always a plus. I can also see the Eagles trading back, gathering more picks. 
22. Las Vegas Raiders: A.J. Terrell – CB – Clemson
Mike Mayock loves shopping at Clemson and A.J. Terrell also fills a need for the Raiders. Terrell will be paired up with his former teammate Trayvon Mullen in the secondary. 
23. New England Patriots: Zack Baun – EDGE – Wisconsin
Bill Belichick passes Jordan Love who is still on the board and goes with an underrated pass rusher. New England needs a ton of help on defensive line and Baun fits the scheme. 
24. New Orleans Saints – Jeff Gladney – CB – TCU 
The Saints should take Jordan Love and have him sit behind Drew Brees, but they elect to address the secondary to get one last shot at the Super Bowl. 
25. Minnesota Vikings: Jaylon Johnson – CB – Utah
The Vikings lost a couple of cornerbacks this offseason and Mike Zimmer will address that position very early in the draft. He may draft three cornerbacks given the stack of picks Minnesota has. Johnson is a physical player, Zimmer will love that. 
26. Miami Dolphins: Cesar Ruiz – Center – Michigan
Miami's offensive line was atrocious last season. Pairing Ruiz with Austin Jackson to protect Tua is a great way to restart a franchise. 
27. TRADE! Seahawks to Colts: Jordan Love – QB – Utah State
Seattle trades down every year, so this is no surprise. The Colts, who have multiple second-round picks, trade up to grab their franchise quarterback. 
28. Baltimore Ravens: Kenneth Murray – LB – Oklahoma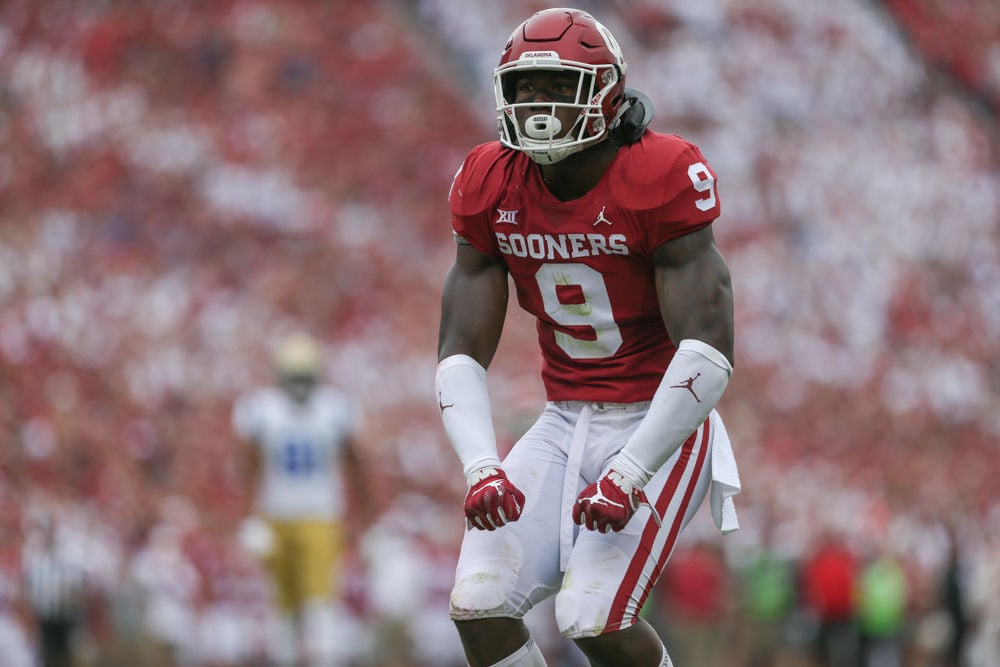 Kenneth Murray is one of my favorite players in this draft. Not only is he a very good player, but he's an even better person off the field. His leadership may make a bigger impact than his actual skills. Murray is the perfect player for Baltimore.
29. Tennessee Titans: Josh Jones – OT – Houston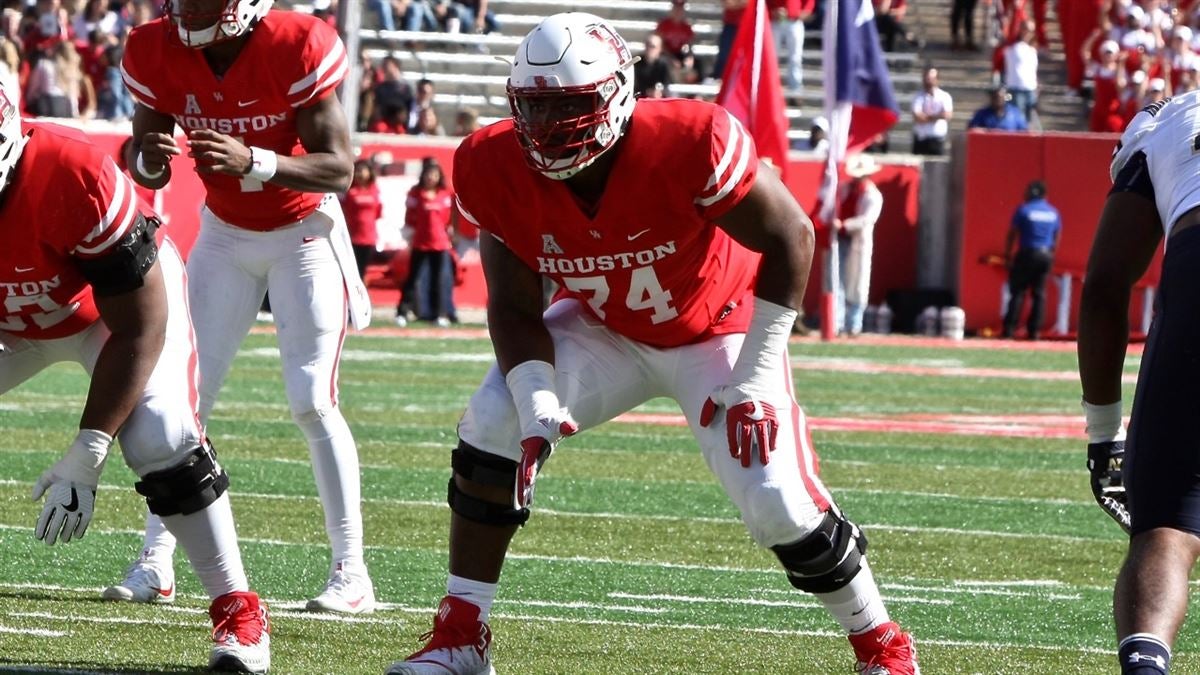 Jack Conklin is in Cleveland now and that leaves a gaping hole on the right side of the offensive line. Josh Jones may even go earlier than pick 29. 
30. Green Bay Packers: Patrick Queen – LB – LSU
The Packers always draft defense in the first round. Patrick Queen is the best player on the board and fills a need, given the departure of Blake Martinez, who is now on the Giants.
31. TRADE! 49ers – Giants: Xavier McKinney – Safety – Alabama
San Francisco needs more picks on day 2, so they trade down. The Giants need help all over the defense and Xavier McKinney is the best safety in the draft. 
32. Kansas City Chiefs: Ross Blacklock – DT – TCU
Chris Jones' future in KC is in doubt and Andy Reid loves drafting lineman in the first round. Blacklock is a big, dancing bear and fills a need in Steve Spagnoulo's defense.