It is officially the age of the digital draft. While the world moves to the internet, the NFL draft being held online is actually a bad thing. The pure chaos of the NFL Draft is the best part about it. Teams have no idea who they'll end up with past round one, but even that's never certain.
My favorite part of the draft has to be the last minute trades that alter franchises forever. For example, the Chiefs traded with the Buffalo Bills for the 10th pick in the 2017 draft, where Patrick Mahomes was then drafted and history writes itself.
The notes included in this article are notes I have taken while doing work for the 2020 draft. I kept the biggest ones and decided to write an article out of them.
Burrow Mania: It's hard not to start draft notes off without Joe Burrow, who had arguably the single greatest season in college football history in 2019. What impresses me about Burrow is his pure competitive nature. He's been quoted saying he simply doesn't lose, and he's not lying. He finished his college career with a 25-3 record, including a 15-0 season in 2019. I'm fully onboard with the Brady comparisons, I see it a lot. He has the arm to back it up. It looks like he's going back to Ohio to play for the Cincinnati Bengals, and he seems to fit. They are desperate for a spark on offense after releasing QB Andy Dalton. Burrow is the best QB in this draft and we'll see him be rewarded with that title going number one overall on Thursday night.
SLEEPERS: I wrote a sleepers article about a month ago that was brutally shot down because it didn't really contain actually sleeper picks. But, I am confident to say I have made some changes. I'm really impressed by Colby Parkinson, TE out of Stanford. He has great size for a TE and has big play ability. He reminds me of a bigger Zach Ertz, who also went to Stanford.
I think one of the big sleeper picks is Jonah Jackson, OG out of Ohio State. He's a beast. I've seen him play at both Rutgers and OSU in person and he's always the standout in the trenches. Jackson is powerful and packs a powerful punch. I think he's a rookie starter for whoever he's drafted to. It's not often that you immediately see NFL potential when you watch college guard's, but he looked ready for Sunday's from the first game he played at Rutgers.
Lamb top rated WR: CeeDee Lamb is my WR1 for the draft. He's just stood out to me the most out of the top 10 receivers. His frame allows him to play tall while his feet make him quick in and out of his routes. As a junior, he caught 62 passes for 1,327 yards and 14 touchdowns.
After declaring early, he certainly shot up many NFL GM's boards. I don't buy the criticisms of bad route running. He'll learn to run near flawless routes in the NFL. I wouldn't be surprised if a team trades up for Lamb on draft night.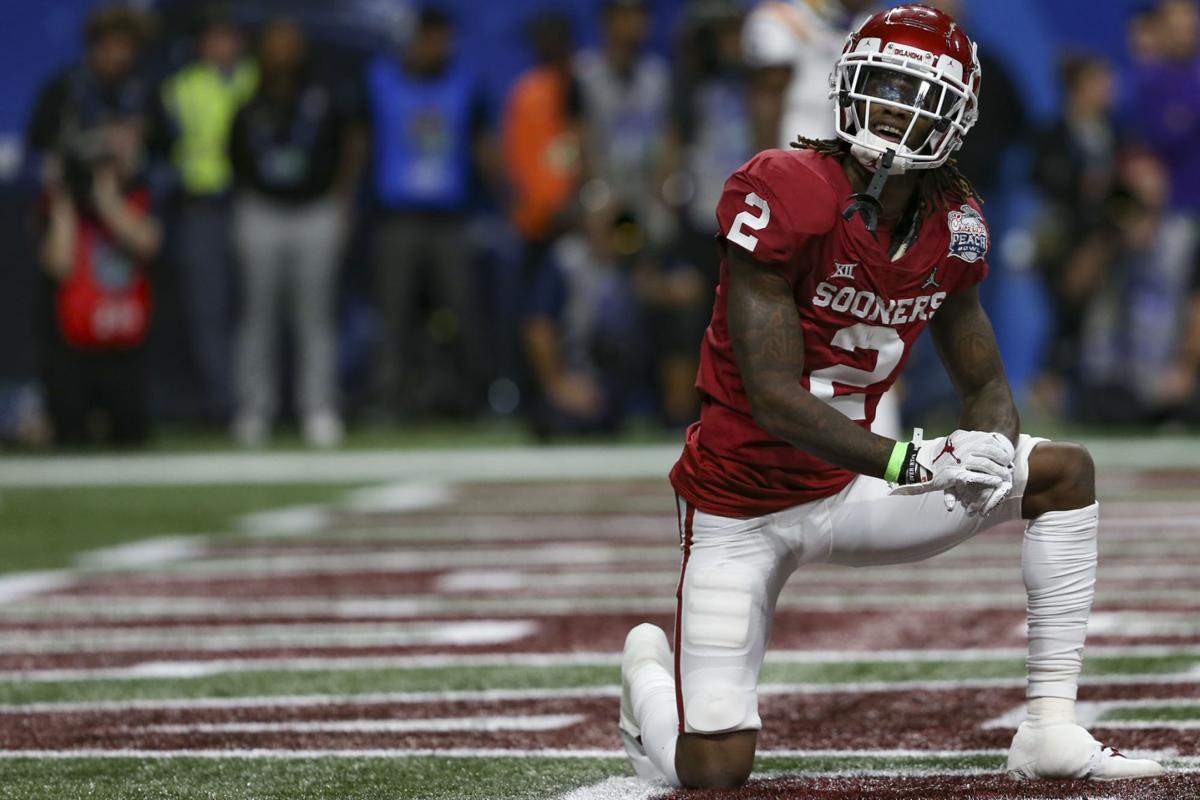 I'm looking forward to the draft.